Photos
Why mummy drinks

Why mummy drinks The diary of exhausted mom

Why Mummy Drinks is the brilliant novel from Gill Sims, the author of the online sensation Peter and Jane.

Boy Child Peter, Girl Child Jane and Daddy have exciting adventures with Mummy. Daddy likes gadgets. Peter and Jane like starting fires, trying to kill each other and driving Mummy to drink. Written from the point of view of an exhausted mummy at the end of the day, it's honest, it's funny, and it's a little bit sweary.
---
About the book
It is Mummy's 39th birthday. She is staring down the barrel at a future of people asking if she wants to come to their yoga class, and book clubs, where everyone is wearing statement scarves and they are all 'tiddly' after a glass of Pinot Grigio. But Mummy does not want to go quietly into that good night of women with sensible haircuts who 'live for their children', boasting about Boy Child and Girl Child's achievements. Instead, she clutches a large glass of wine, muttering FML over and over, and then remembers the gem of an idea she's had…

---
ABOUT THE SERIES
Серія «Щоденник виснаженої мами» — це три книжки про невгамовну матусю, яка знаходить собі пригоди там, де їх не мало би бути. А якщо мама не може впоратися сама, на допомогу приходять вигадливі діти або ж саркастично налаштований чоловік. Тільки завдяки невиліковному оптимізму, матусі вдається зберегти внутрішню рівновагу... Чи не вдається? Уся правда про сімейне життя у трилогії «Чому матуся хоче напитися», «Чому матуся часто матіркує» і «Чому матусю все дістало».

---
Bloggers and active readers!
Do you like this book? If you are a blogger with at least 5000 active followers, we will be happy to send you a free copy. Text us.
Tell us what you think; write about everything and anything that you've noticed! Good or bad. We urge you to write honest and impartial reviews!
New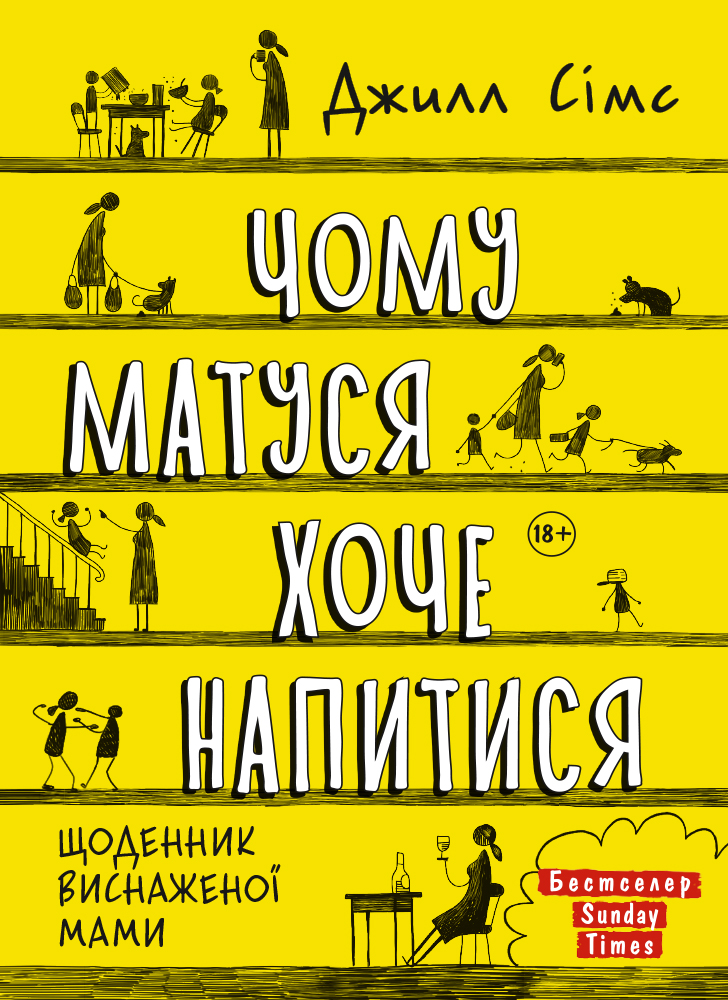 Why mummy drinks
The diary of exhausted mom
---
Publishing data
Cover: hard
Size: 164х235 мм
Number of pages: 352
Paper type: offset
ISBN: 978-617-577-287-4