Photos
Kamasutra for speaker

Камасутра для оратора 10 глав о том, как получать и доставлять максимальное удовольствие, выступая публично

В этой книге десять глав — десять «заповедей» профессионального оратора. В ней автор затронул все аспекты публичного выступления, начиная с того, как побороть страх, как должен правильно стоять спикер, и заканчивая тем, как отвечать на коварные вопросы. Книга пригодится каждому — и топ-менеджеру, и продавцу, и ведущему корпоративов, и тому, кто просто любит произносить тосты на семейных праздниках.
---
About the book
"Tomorrow you will say to this idea at the meeting with customers" ...
"Go out to them and explain why we can not raise the salary" ...
"I remind you, tomorrow you come out on the board of directors ..."
"And now we ask the podium chief of the transport department!"
A chill runs over the goal? No wonder! Public speaking - a nightmare for most people, regardless of gender, age and experience. Before the show we toil, losing sleep and rest, then we feel relieved at best, and at worst - a disgrace.
But you can not just stop being afraid of public speaking, but also to receive from them a real pleasure! It argues a prominent Russian business coach Radislav Gandapas, and it is this he successfully taught for over a decade.
This book will teach the art of love - love for the performances, and the ability to share with the audience his energy and draw strength and joy in communion with her.
---
Gallery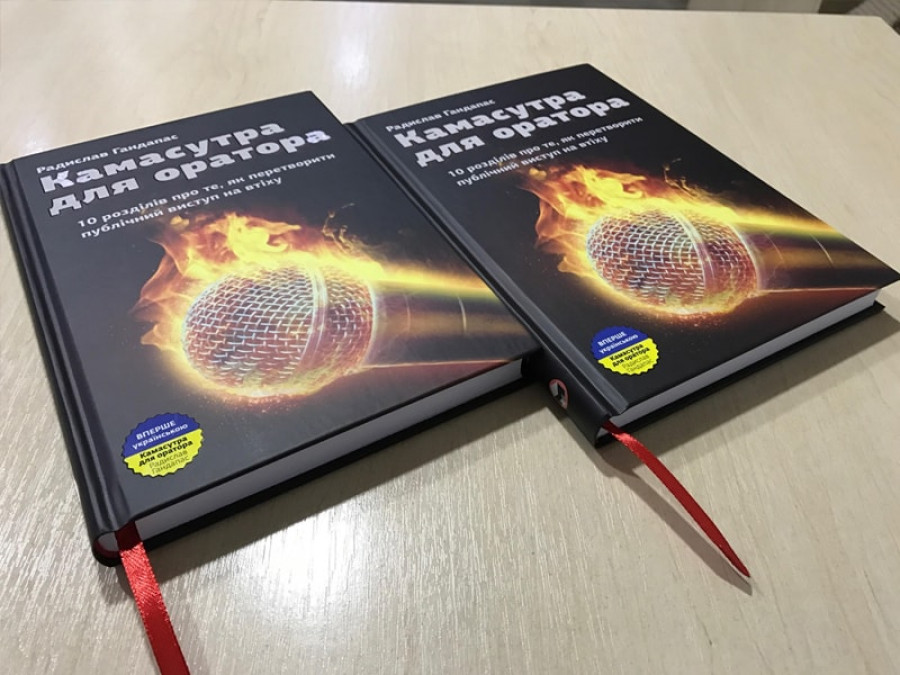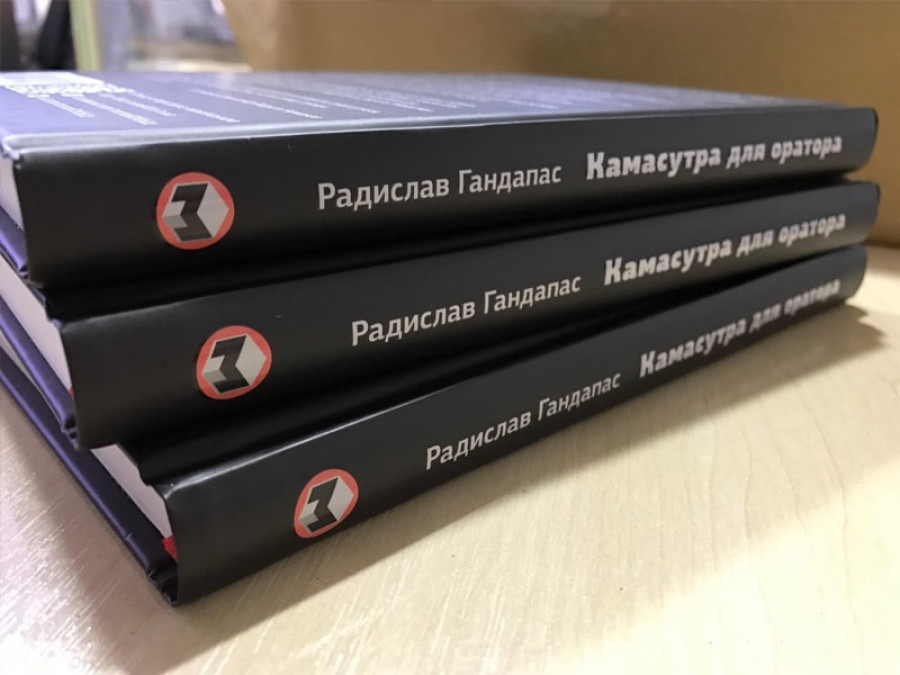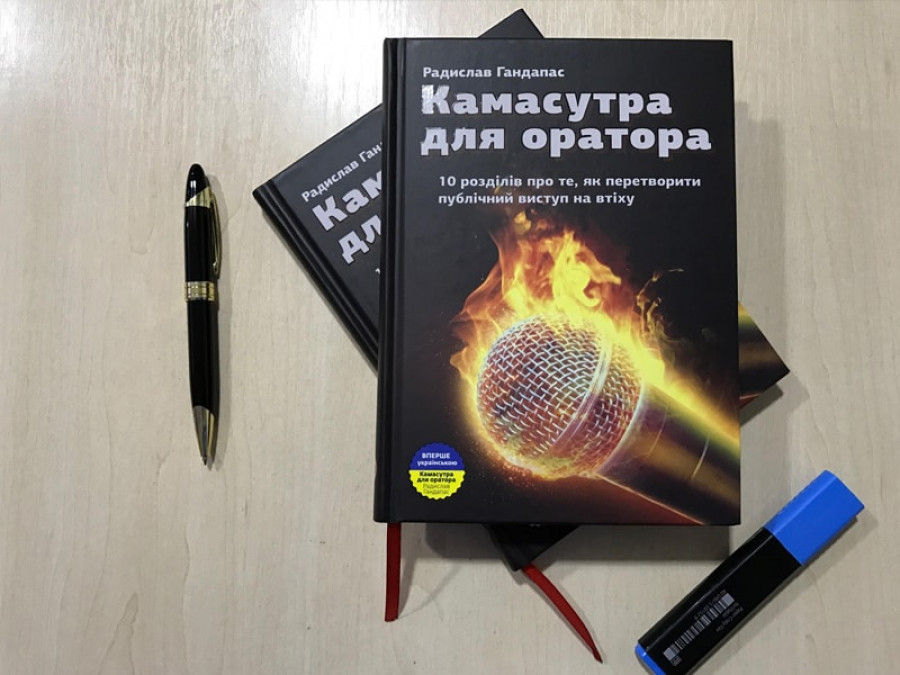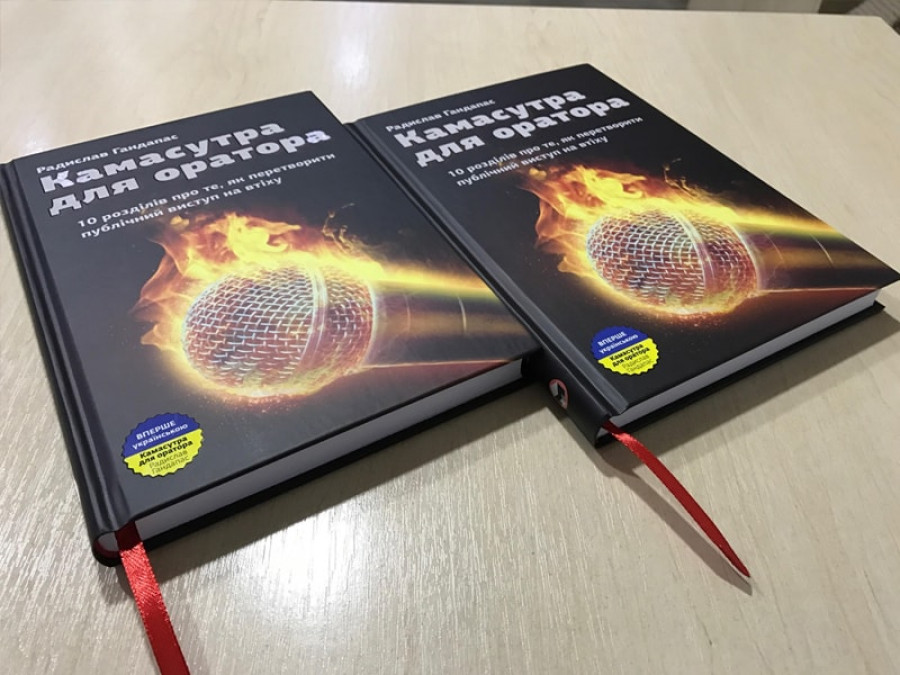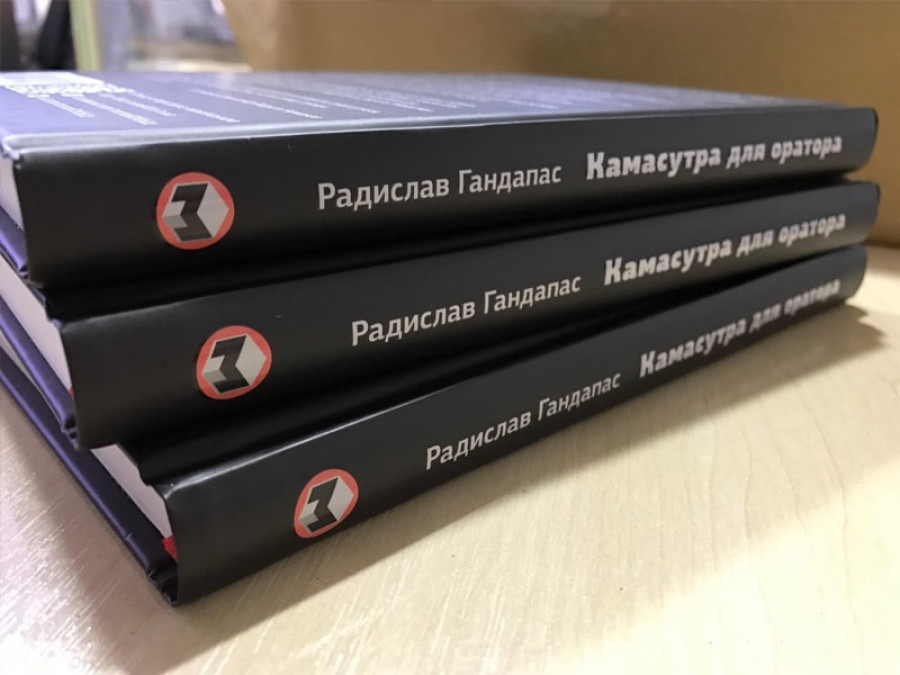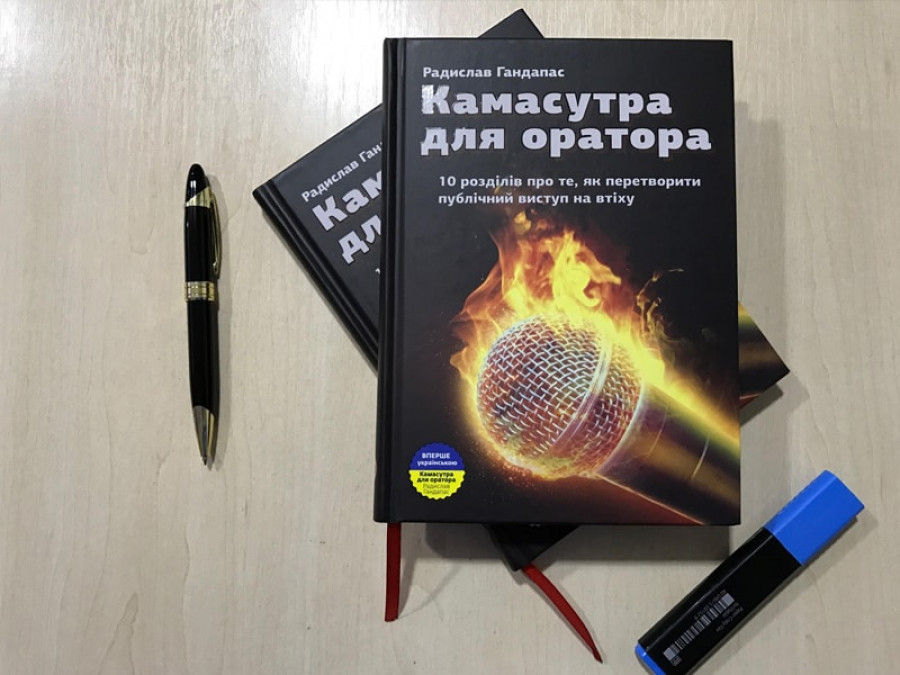 ---
Quotes from the book
Задоволення від виступу
Я зумисне майже нічого не кажу про те, яких життєвих успіхів може досягти вправний оратор. Це само собою зрозуміло. Для мене важливе інше — задоволення. Ми так багато в житті робимо заради задоволення. Ми за нього платимо. Ми заради нього багато чим жертвуємо. Чому б нам не дозволити собі діставати задоволення і від виступів перед публікою? Будь-якою публікою. На зборах і нарадах, на поминках і весіллях, на концертах і прес-конференціях, по телебаченню і по радіо, з трибуни і з місця, стоячи, сидячи… Це важко? Це чудово!
Підготовка до виступу
Відпрацюйте все в пустому залі. І так декілька разів. Якщо вам допомагає асистент, переконайтеся, що він добре засвоїв усю послідовність дій. Якщо ви старанна людина, відрепетируйте і можливі екстремальні ситуації, такі як вимкнення світла, перегоряння лампи в проекторі, відмова CD-плеєра, серцевий напад у глядача, спричинений екстазом від вашого виступу та інші.
Успіх виступу
Ми вже казали: успіх будь-якого виступу на 60–70 % залежить від того, що публіка бачить, на 20–30 % від того, як говорить оратор, і лише на 10 % від того, що він говорить. А ми як зазвичай готуємося? Пишемо-пишемо-пишемо, збираємо інформацію і знову пишемо-пишемо-пишемо. Тож робіть висновки!
Багато питань?
Що робити, якщо ставлять одразу по два-три-чотири запитання? З'їхати з глузду. Бо втримати в голові відразу декілька запитань неможливо навіть досвідченому ораторові.
---
Bloggers and active readers!
Do you like this book? If you are a blogger with at least 5000 active followers, we will be happy to send you a free copy. Text us.
Tell us what you think; write about everything and anything that you've noticed! Good or bad. We urge you to write honest and impartial reviews!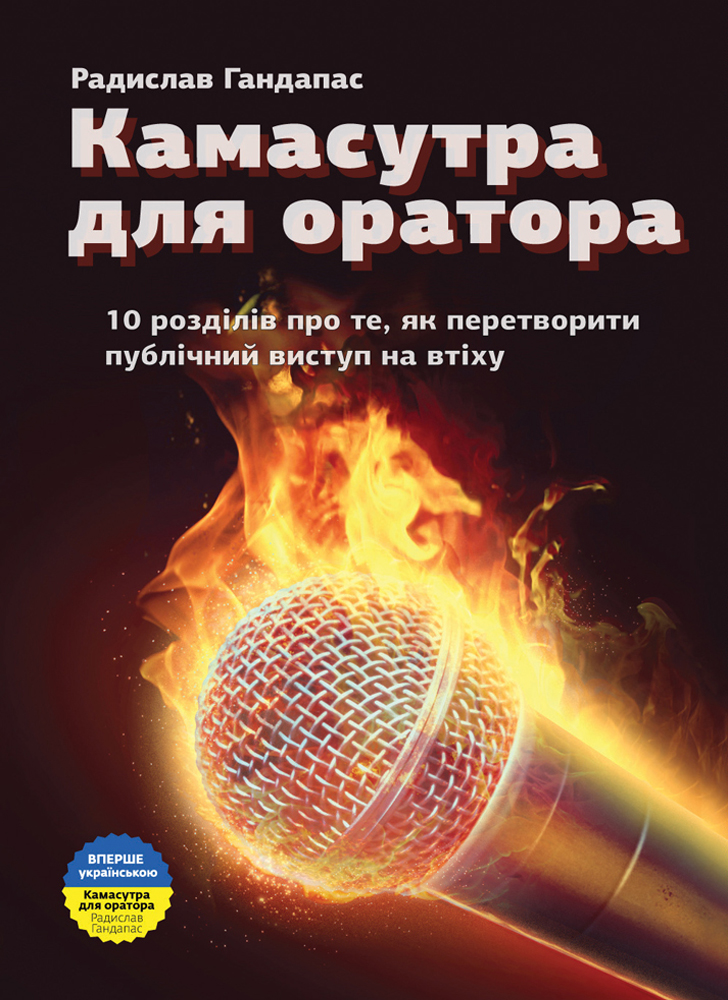 Kamasutra for speaker
10 chapters on how to receive and give maximum pleasure, speaking in public
---
Publishing data
Cover: hard
Size: 145х200 мм
Number of pages: 272
Paper type: offset
ISBN: 978-966-2236-04-0
UPC 316.16/ББК: 88.53