Photos
Write here, write now

Write here, write now

Write here, write now a guided activity journal for older kids and trendy teens, encourages young writers to ponder, wonder and, above all, to create.

---
About the book
In what promises to be a debut success, Lee and LaRue entice their readers to become writers, artists, collectors, makers, doers, and explorers. With this book, young readers become wordsmiths, creating short stories, poems, and rhymes. They doodle, color, and draw. They decorate postcards, explore their handwriting, and collect found objects for show and tell. They ask deep questions, wonder about their younger selves, and write letters to their future selves. They play games, help friends, explore their superhero powers, and become outright daydreamers.

---
Gallery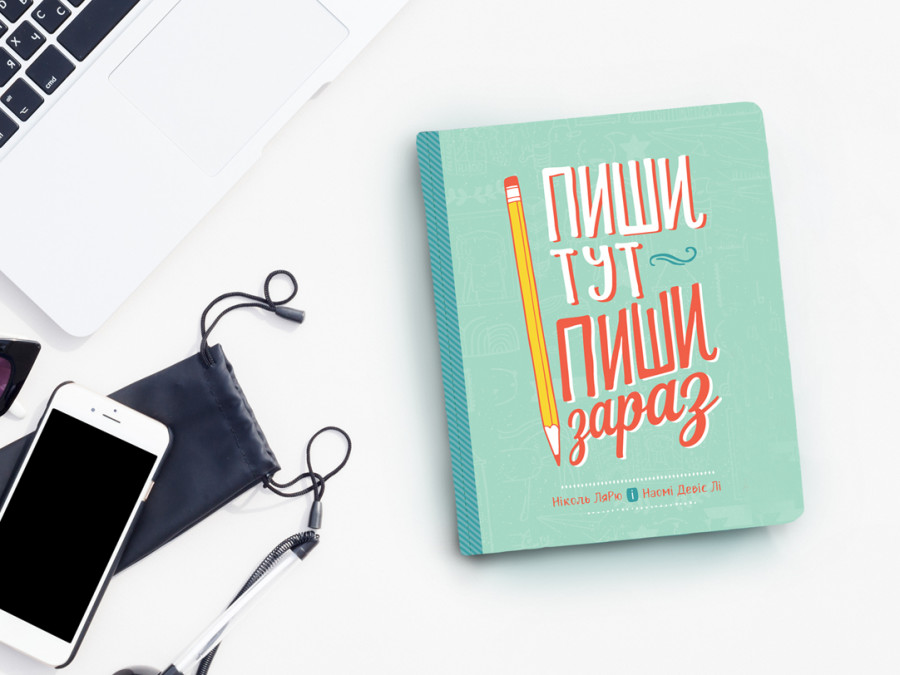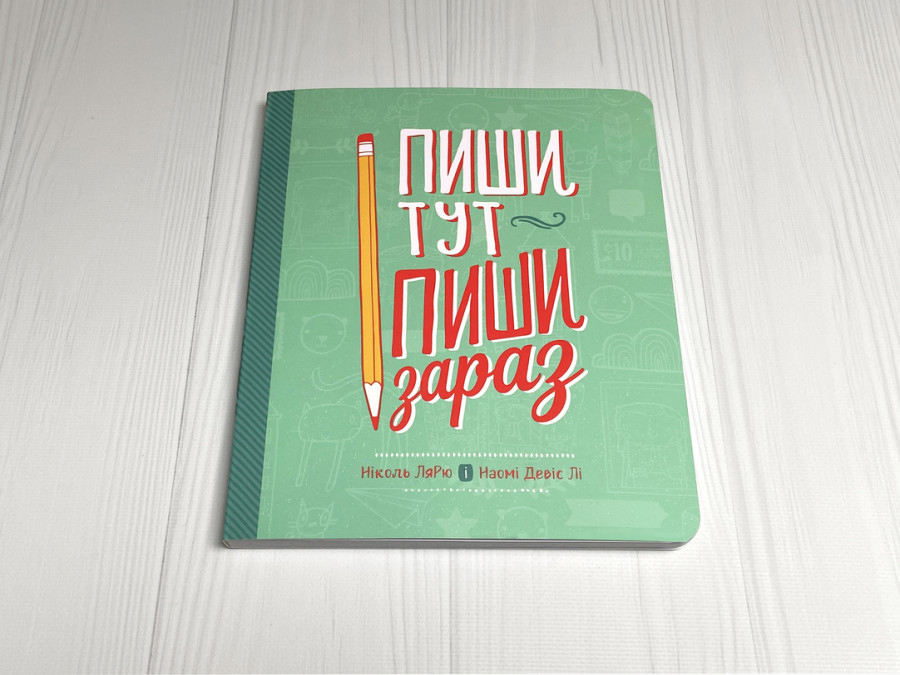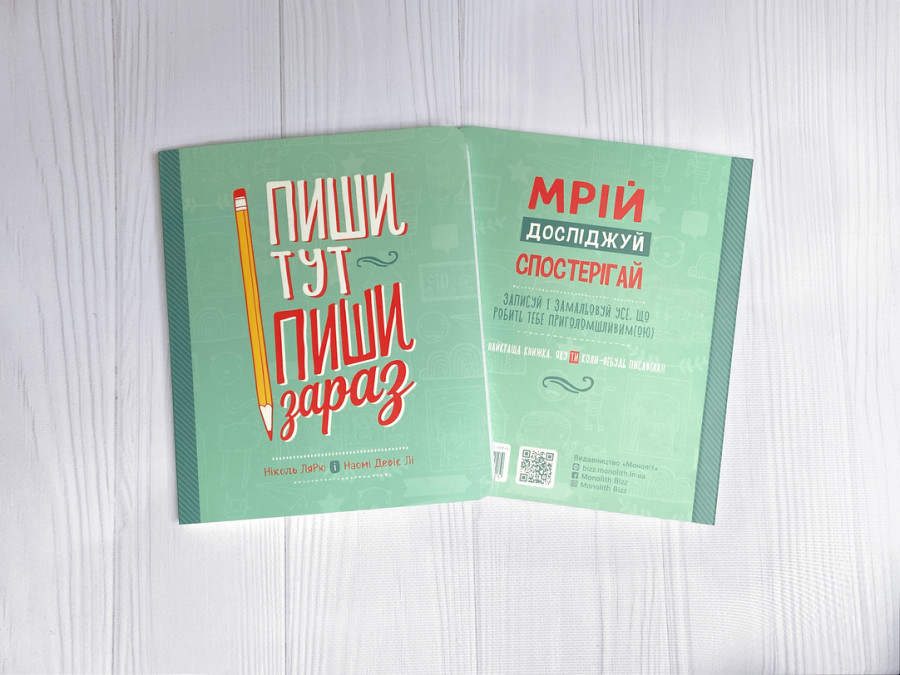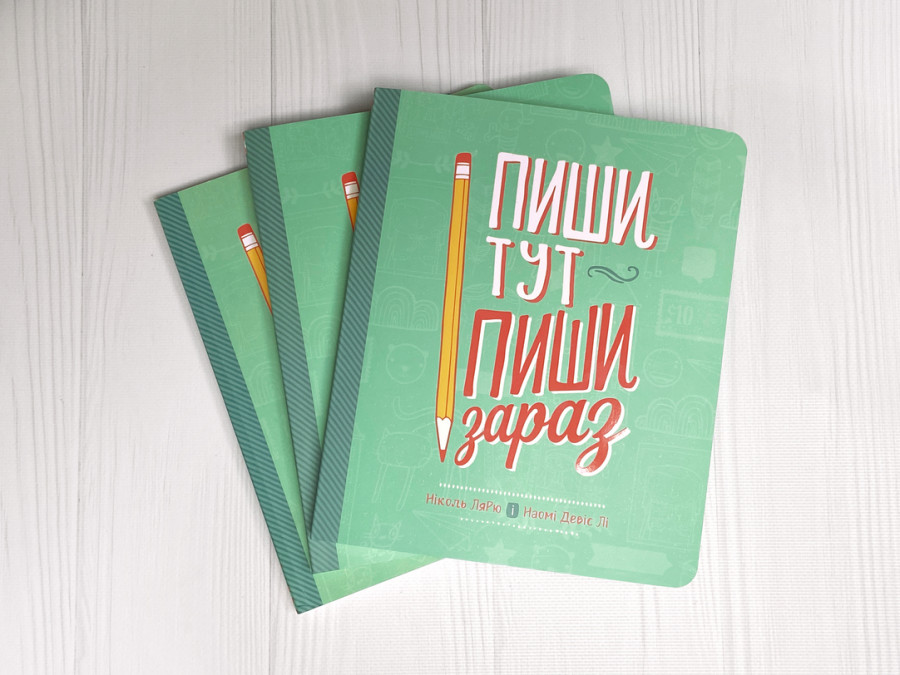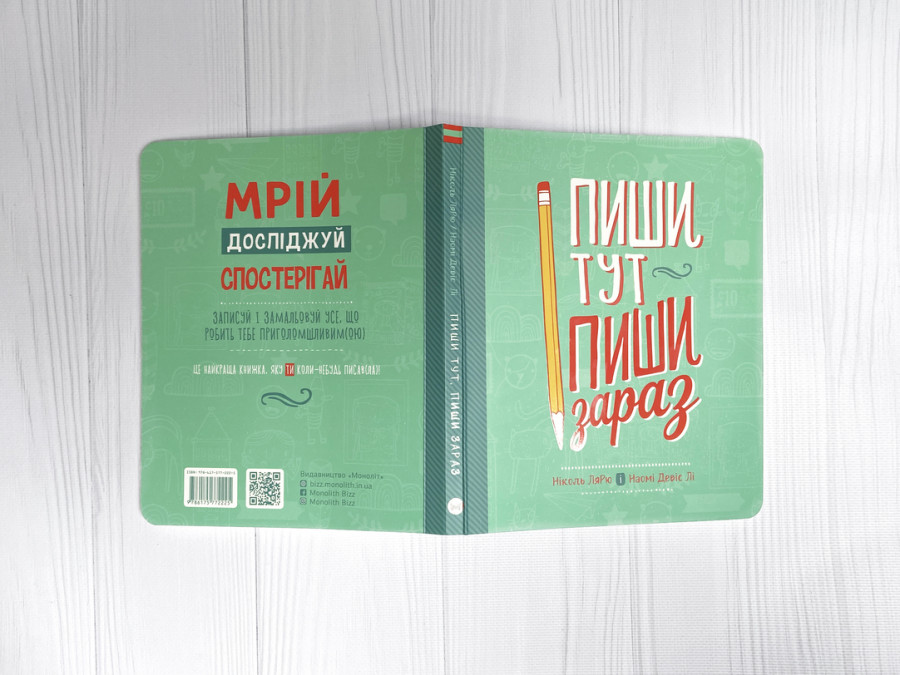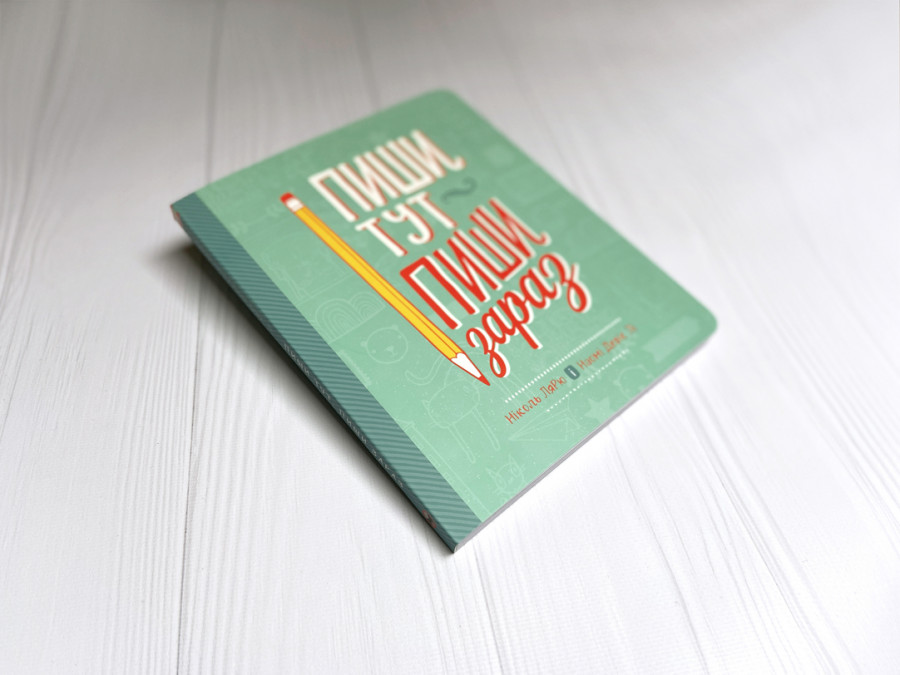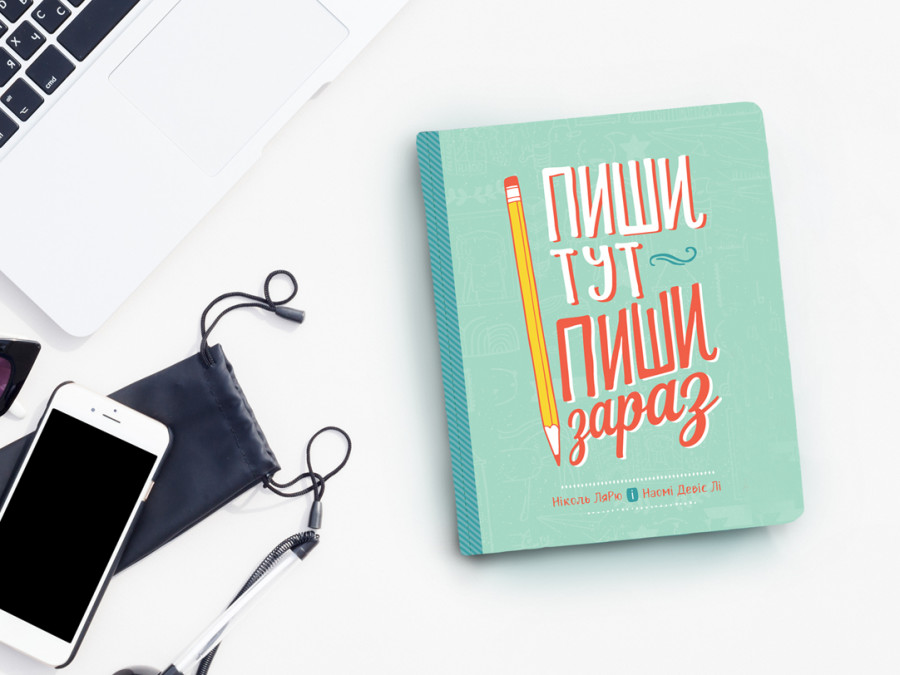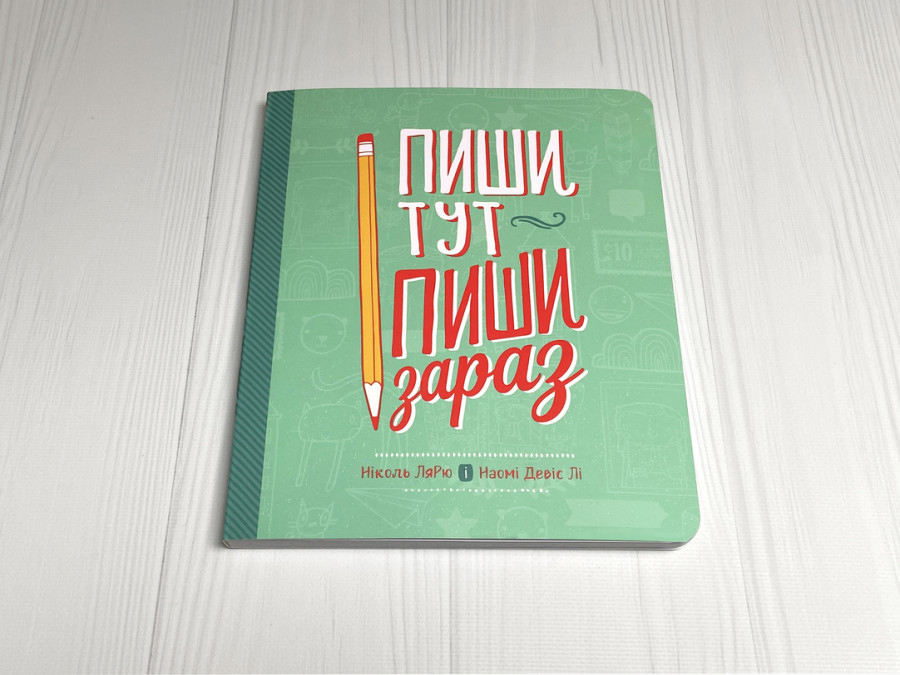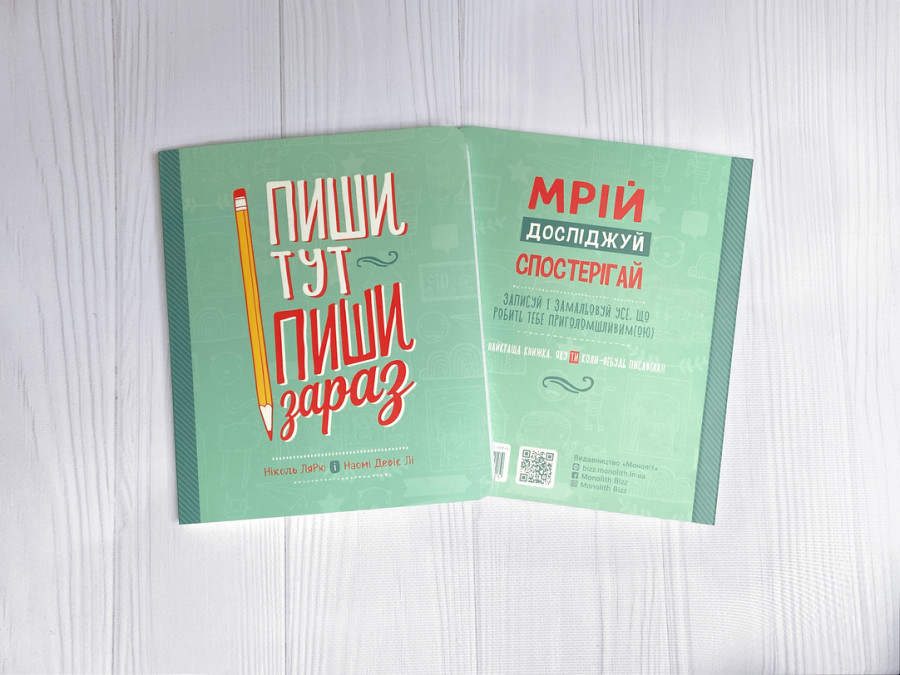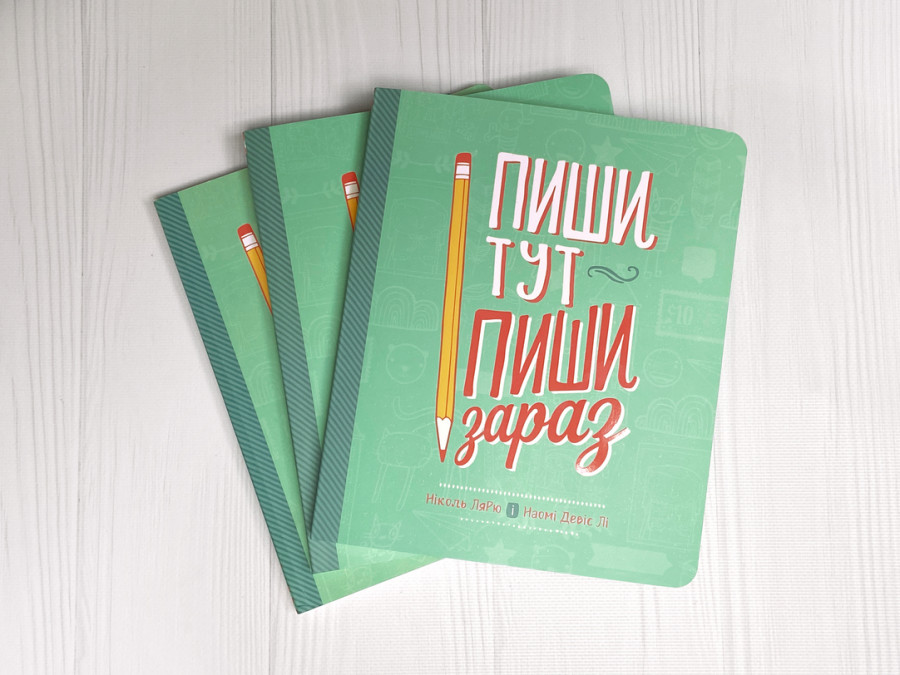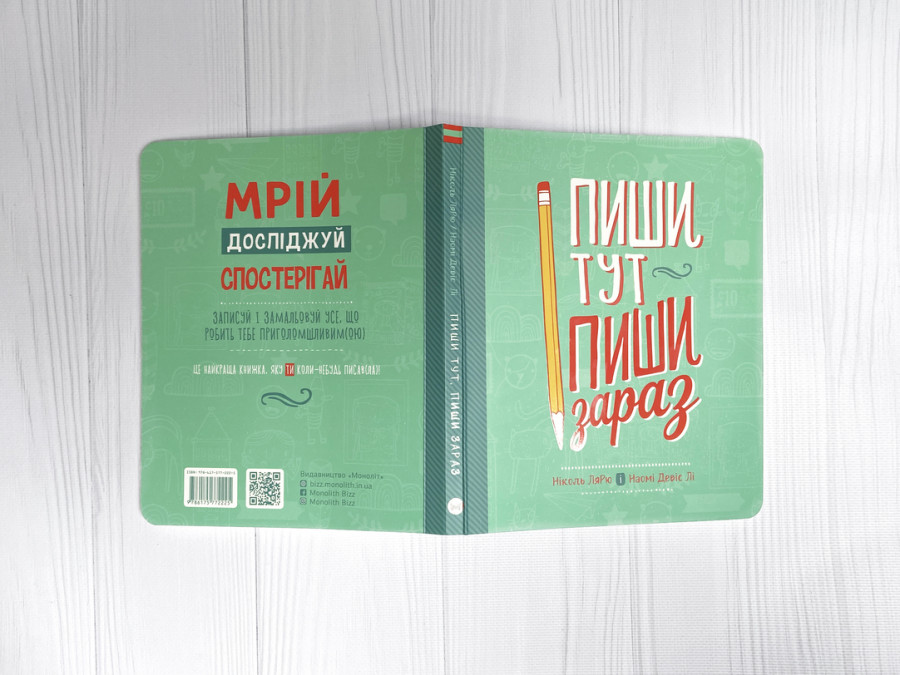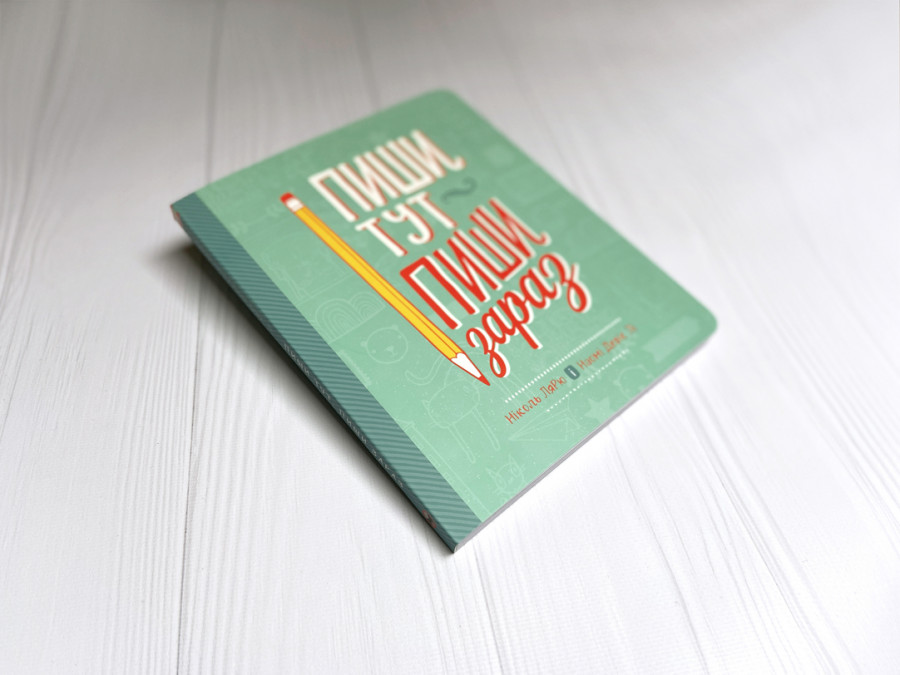 Broadside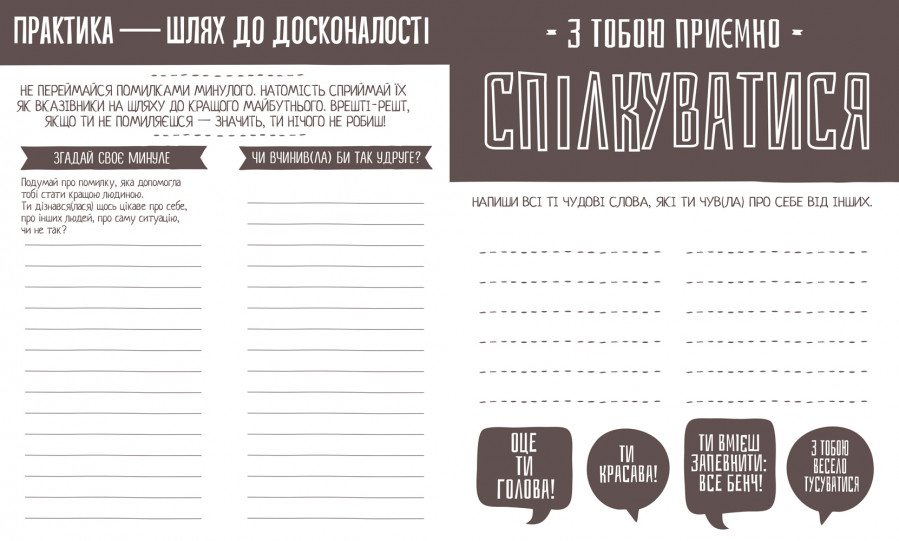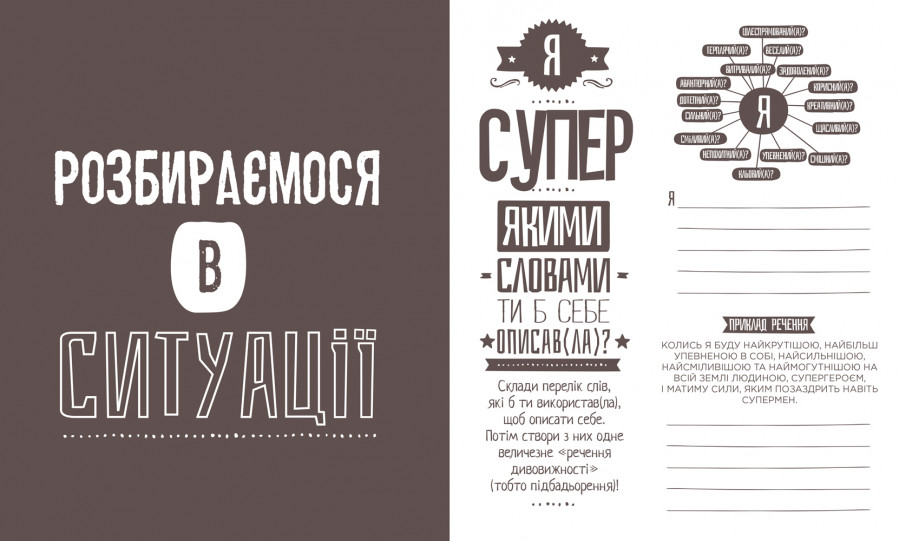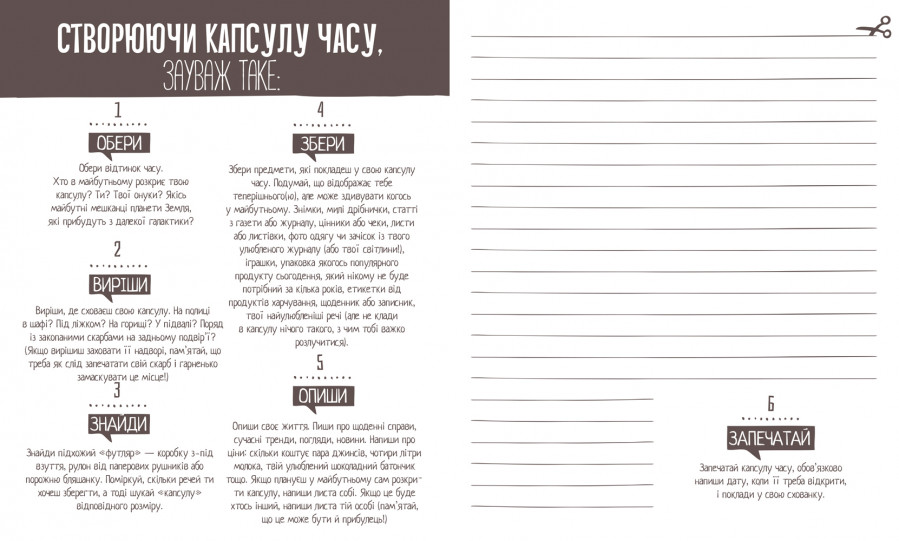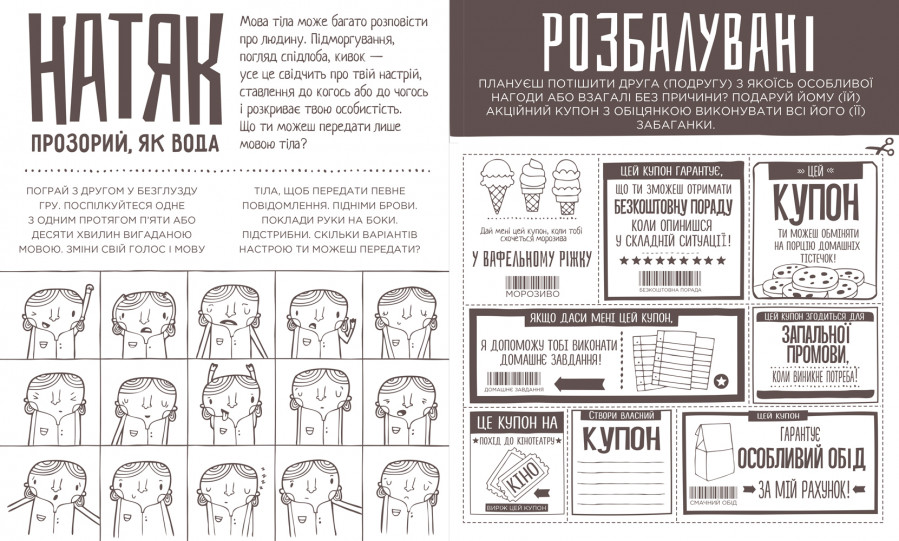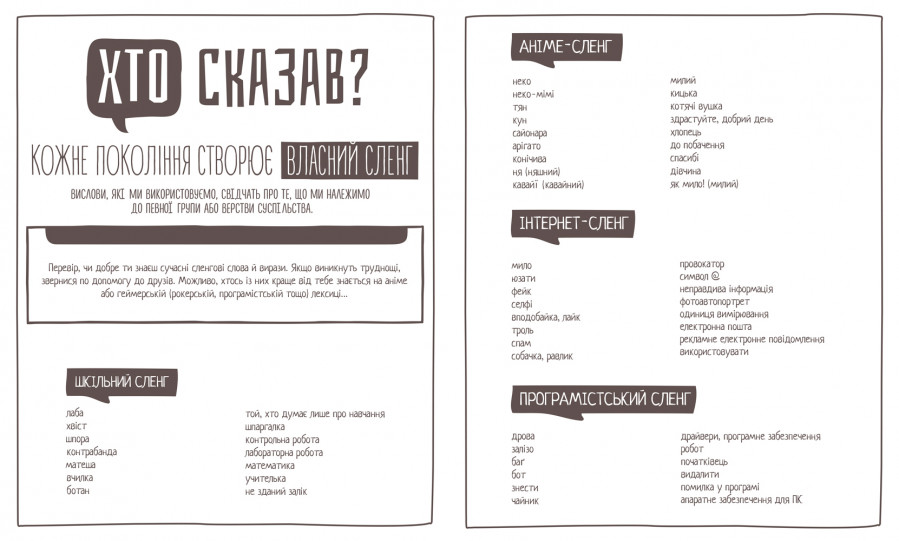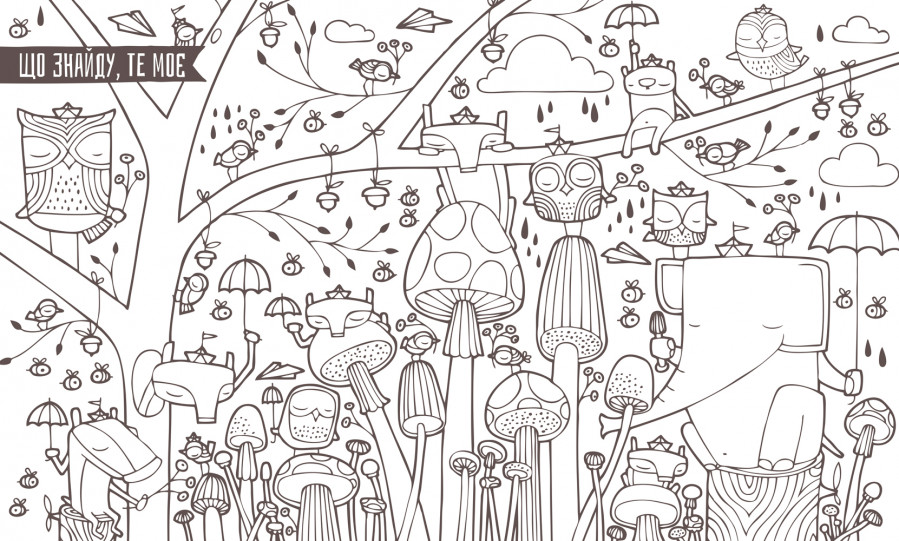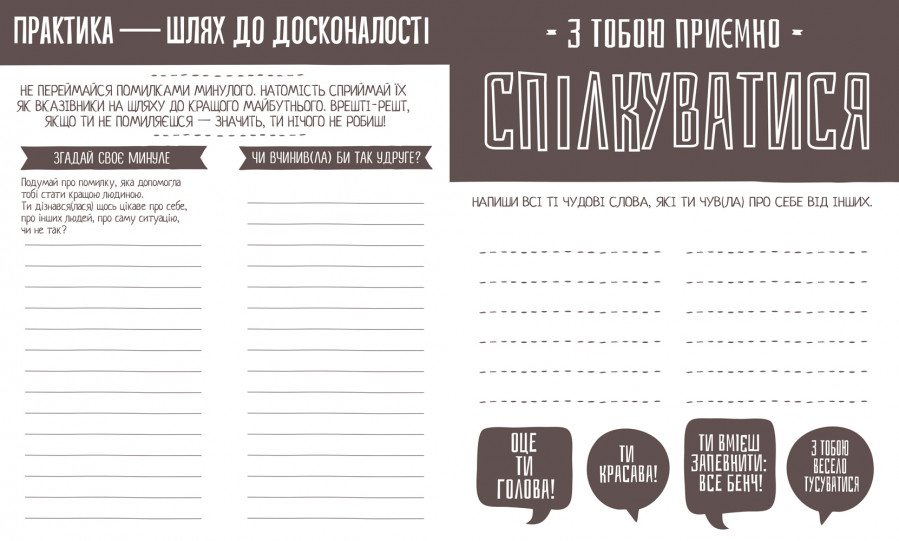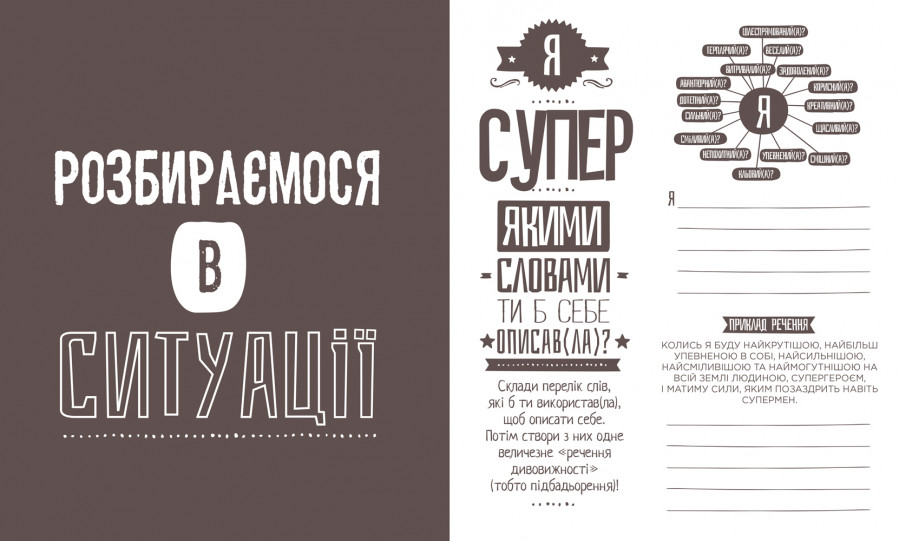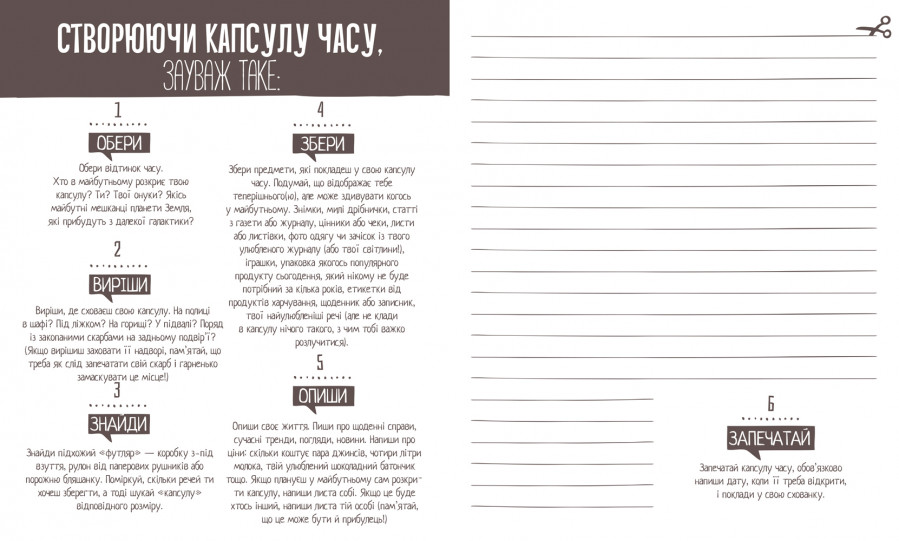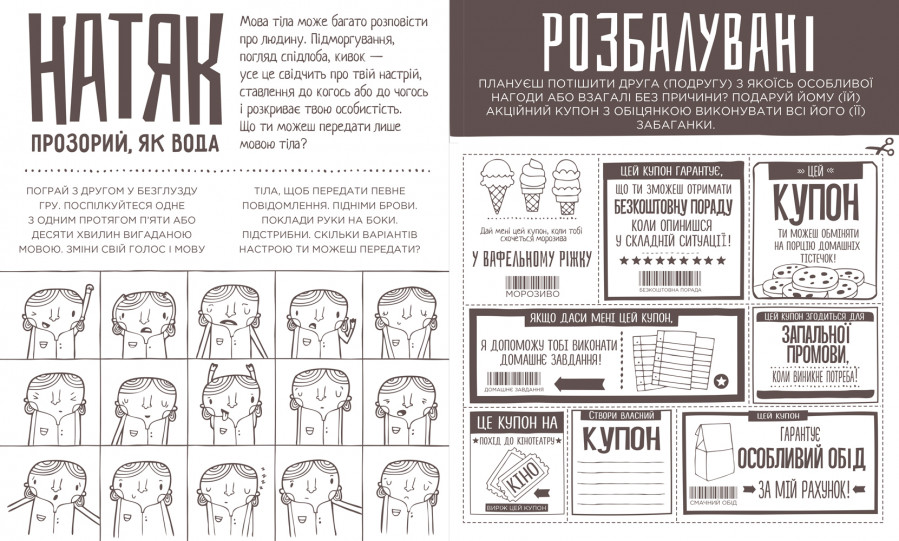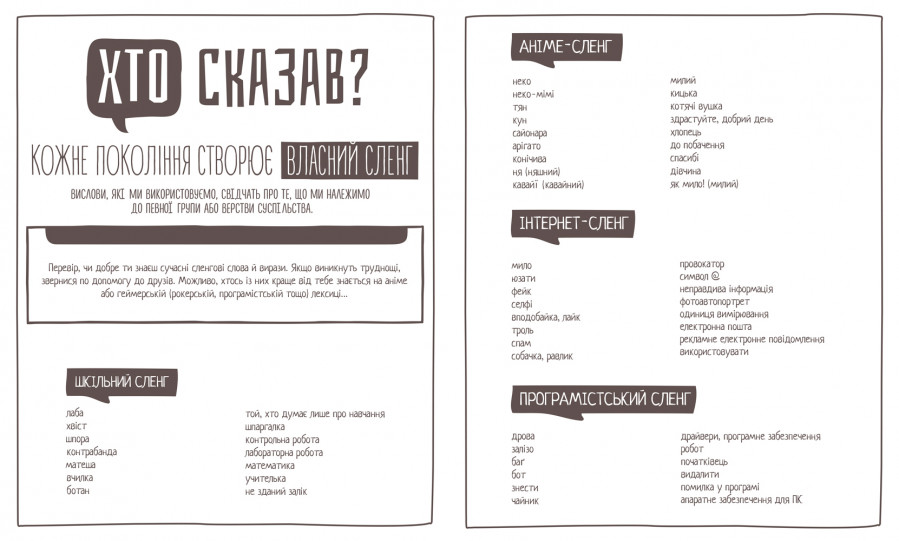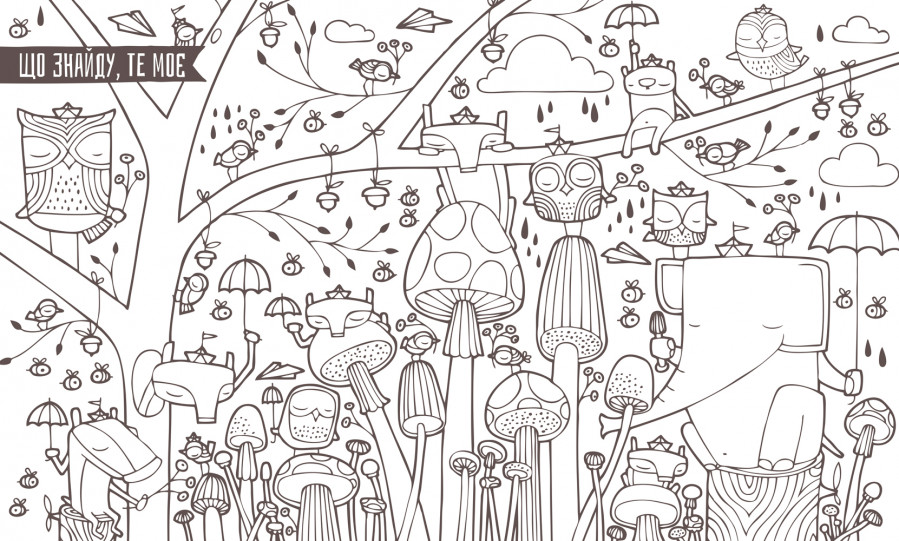 ---
Quotes from the book
Запитуй, щоб змінитися
Протягом тижня звертай увагу на все, що змушує тебе нервуватися або породжує негативні думки. Запиши те, що тебе турбує, у паперовому блокноті чи в нотатнику в телефоні, а потім за допомогою кількох запитань постарайся змінити своє мислення.
Спостерігай за людьми
Люди — неймовірно цікаві, захопливі створіння. За ними весело спостерігати! Це чудовий спосіб бавити час. А те, як по-різному люди виражають свою індивідуальність, може стати для тебе джерелом натхнення.
Спільна творчість
Попрацюй разом з одним-двома друзями. Напишіть оповідання. Розпочни історію своїм рядком. Потім попроси друга додати наступний рядок. По черзі пишіть кожен по рядку, поки не створите довгеньке оповідання.
Хай пісня твоя не змовкає
Пісні можуть змусити тебе сміятися або плакати. Вони можуть відновити у твоїй пам'яті особливий момент або змусити співати так, наче ніхто тебе не чує. Вони — твої партнери в танцях, вони поруч, коли ти щасливий, і втішають, коли тобі сумно.
Розуміти мову тіла
Мова тіла може багато розповісти про людину. Підморгування, погляд спідлоба, кивок — усе це свідчить про твій настрій, ставлення до когось або до чогось і розкриває твою особистість.
Не суди себе колишнього
Не переймайся помилками минулого. Натомість сприймай їх як вказівки на шляху до кращого майбутнього. Врешті-решт, якщо ти не помиляєшся — значить, ти нічого не робиш!
---
Bloggers and active readers!
Do you like this book? If you are a blogger with at least 5000 active followers, we will be happy to send you a free copy. Text us.
Tell us what you think; write about everything and anything that you've noticed! Good or bad. We urge you to write honest and impartial reviews!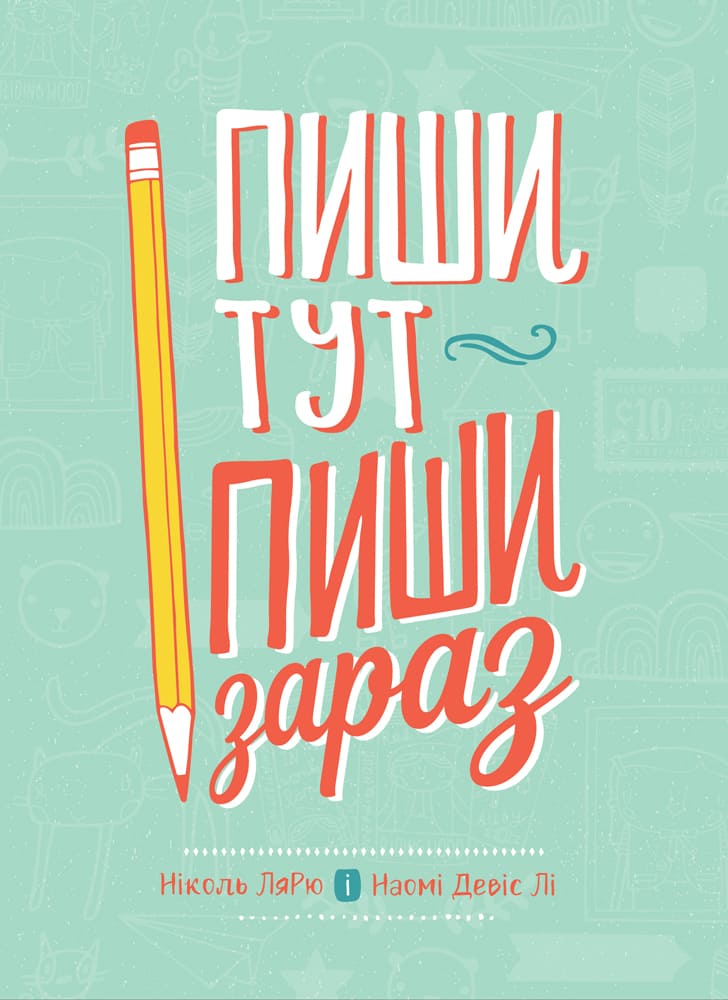 Publishing data
Cover: soft
Size: 191х230 мм
Number of pages: 144
Paper type: offset
ISBN: 978-617-577-222-5